Students
"Building unity, pride, and participation among students staff and community."
Rosemont High School offers many on-campus, student-run club organizations. Whether you enjoy clubs with academic-minded focuses, or clubs dedicated to promoting volunteer service and excellence, artistic expression, equality, or cultural education, Rosemont caters to a wide range of interests.
This fall campuses are offering a variety of events for prospective students, including events for freshman, transfer and out-of-state/international applicants. Each campus continues to work closely with state, federal, and local agencies to ensure the safety of the campus and community. Therefore, events may be offered in-person or virtually, and could change depending on current guidelines. Be sure to check with the campus for more information on the full schedule and format of events as well as for registration information.
Need a shirt or some gear to show your spirit?
Our online store is now open for business!
If you are in need of a work permit you will need to fill out a work permit request form and have it signed by your parent, employer and our school Career Information Technician in order for it to be valid.
Students and families who would like free supportive assistance, for personal, home, or school-related issues, are welcome to call or drop by The Student Support Center, located in C-225.
Our Purpose
To support students' academic success and social/emotional well-being.
Services Provided:
· Mental health counseling (short-term individual)
· Support groups
· One-on-one mentoring (academic and personal growth)
· Crisis intervention and safety risk assessment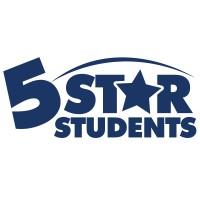 Take school involvement to the next level!
What is 5-Star?
The 5-Star student app allows students to access their virtual ID, view point totals, rewards, activities, events, and more. Students can access school news and notifications, and even self check-in to events!
For more information click here:
Download your 5-Star student app today using your App. store.. it's FREE !