Join Asian Student Association (ASA)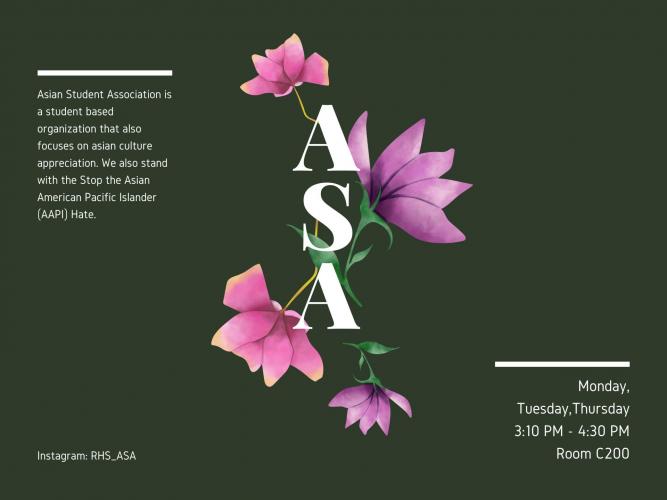 Asian Student Association is a student based organization that also focuses on Asian culture appreciation. We also stand with the Stop the Asian American Pacific Islander (AAPI) Hate.
We meet Tuesdays, and Thursdays from 3:10 PM to 4:30 PM in upstairs in Room C227. To join, show up to meetings and make sure to have filled out an ASSETS Registration Form.