RHS Football Section Championship Game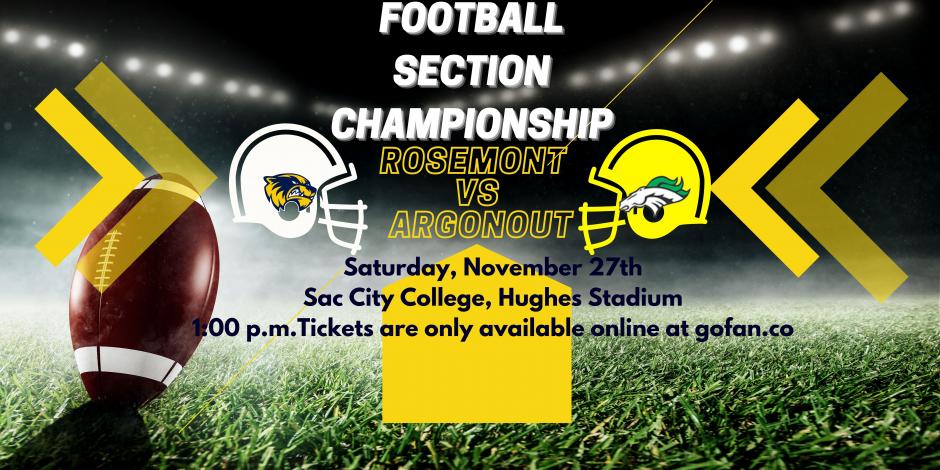 Congratulations to Rosemont varsity football for advancing to the 2021 Sac-Joaquin Section Title Game! Friday night's contest against Bradshaw Christian represented the first time Rosemont has ever made it to the 3rd round of playoffs. The game was exhilarating, with fans erupting in the last seconds as the Wolverines secured an 18-13 victory. The win was beyond historic, and to be there was to be part of something very special.We are all extremely proud of Coach Wanlin, his staff, and the athletes. Week after week, they've presented as a cohesive unit, demonstrating the power of working together to achieve a common goal. The entire season, including this playoff run, will forever be a source of great pride and inspiration for our community. We'd love to see everyone come out next Saturday, November 27th! Game time is 1:00 pm at Sac City College (Hughes Stadium). Online ticket sales only at gofan.co (not com). Teams that are crowned the Section Champions will advance to the CIF State Regional Football Playoffs.
Date: Saturday, November 27, 2021
Time: 1:00PM
Where: Hughes Stadium (Sacramento City College
3835 Freeport Blvd.