Free College Application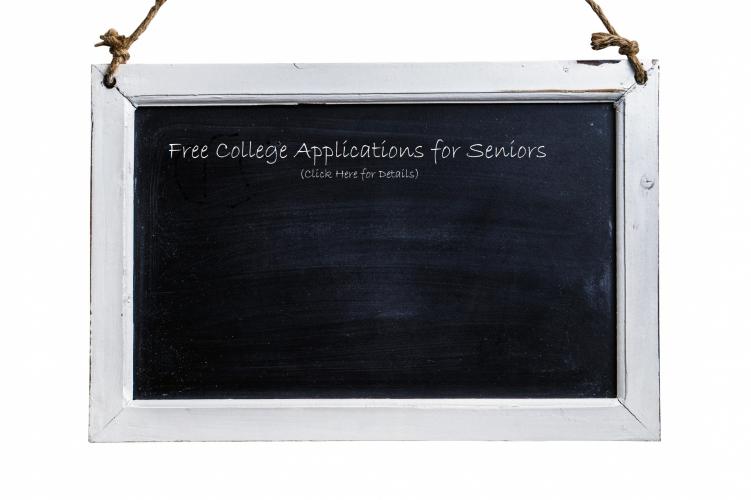 Plan Details
Eligible: 12th grade students who are on-track for A-G 12th A-G on-track student list
regardless of income status. Please note that the 12th grade A-G on track student list is based on what was in Infinite Campus as of 10/20/22. If a student is applying to a four-year institution and does not appear on the list, feel free to submit a SCUSD College Application Fee Waiver Form
Those who are low income and are eligible for higher education fee waivers, will be eligible for an additional $100 to submit one application beyond the 4 that fee waivers cover
Application fee not to exceed $100.

If there are campuses whose application fees exceed the $100 fee will be considered individually

Any 4 year college or university is eligible (UC/CSU/Private)
Students must submit SCUSD College Application Fee Waiver Form by 11/18/2022
If students already applied to a college or university and are seeking reimbursement, they must complete SCUSD College Application Reimbursement Form
Once students submit The SCUSD College Application Fee Waiver Form, CCR staff will review request and will determine the appropriate payment method depending on the institution of higher education the student applied to.
In some cases, your site will have to pay for the application using a Cal Card. Those sites highlighted in yellow below will need to apply for a Cal Card by reaching out to: Robert-Aldama@scusd.edu by no later than 10/25/22. Please identify at least two staff at your site that will be able to access the Cal Card and will be responsible for paying for student application fees if needed.
Students submitting a college application to the UC system are to select the "pay by check option" and submit their application. Once they submit, they are to upload the "receipt" to the College Application Fee Waiver Form" and SCUSD will remit a check on their behalf.
If students are applying to a CSU, students will complete the "SCUSD Application Fee Waiver Form" and will be given a unique code that will cover the cost for one application fee.